Vertical Down filament feed:
A problem with the so called "bowden tube" filament feed is that it introduces alot of hysterisis and friction into the feed mechanism. The idea of this modification was to keep the
positive aspect of low printhead mass but to straighten up and shorten the feed tube. The results are very good with little stringing visible and also better feed repeatability.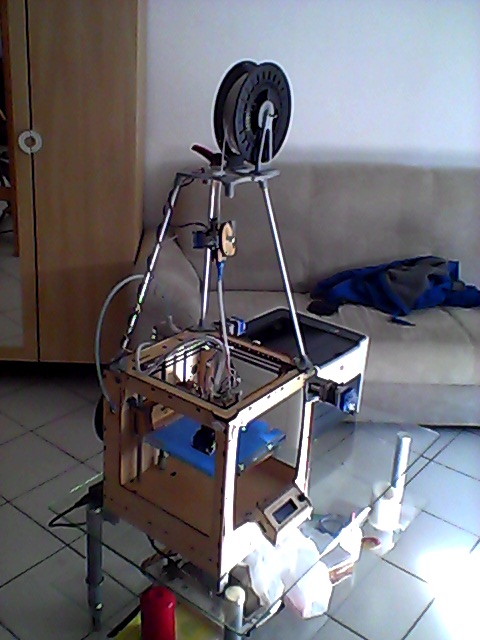 The extruder mechanism is suspended by rubber bands above the printhead, and this allows very nicely for the changes in position caused by the printhead moving around.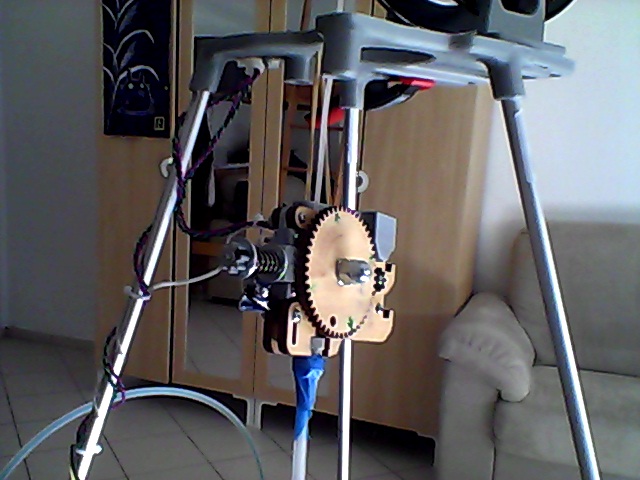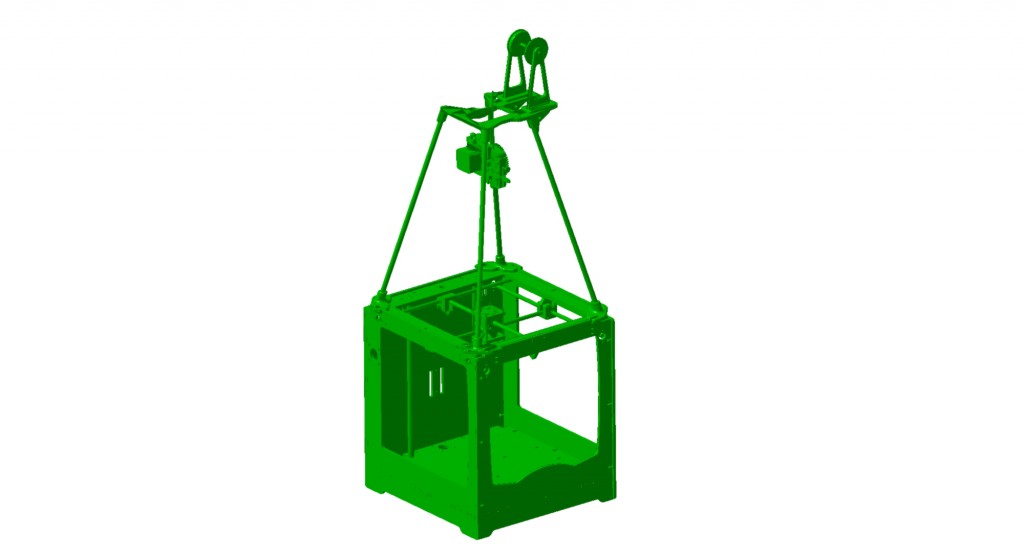 Here are all the STL zip archive files for these parts, and an assembly STL model. No time to make any instructions for this, but basically its fairly self explanatory. It would be much better to use something a bit more rugged than
rubber bands to hold up the extruder…but they do actually work really well. Its important to have them not too high stiffness otherwise it can pull the printhead up and down as it transverses. This has never been an
issue for me, printing at 0.16mm layers.