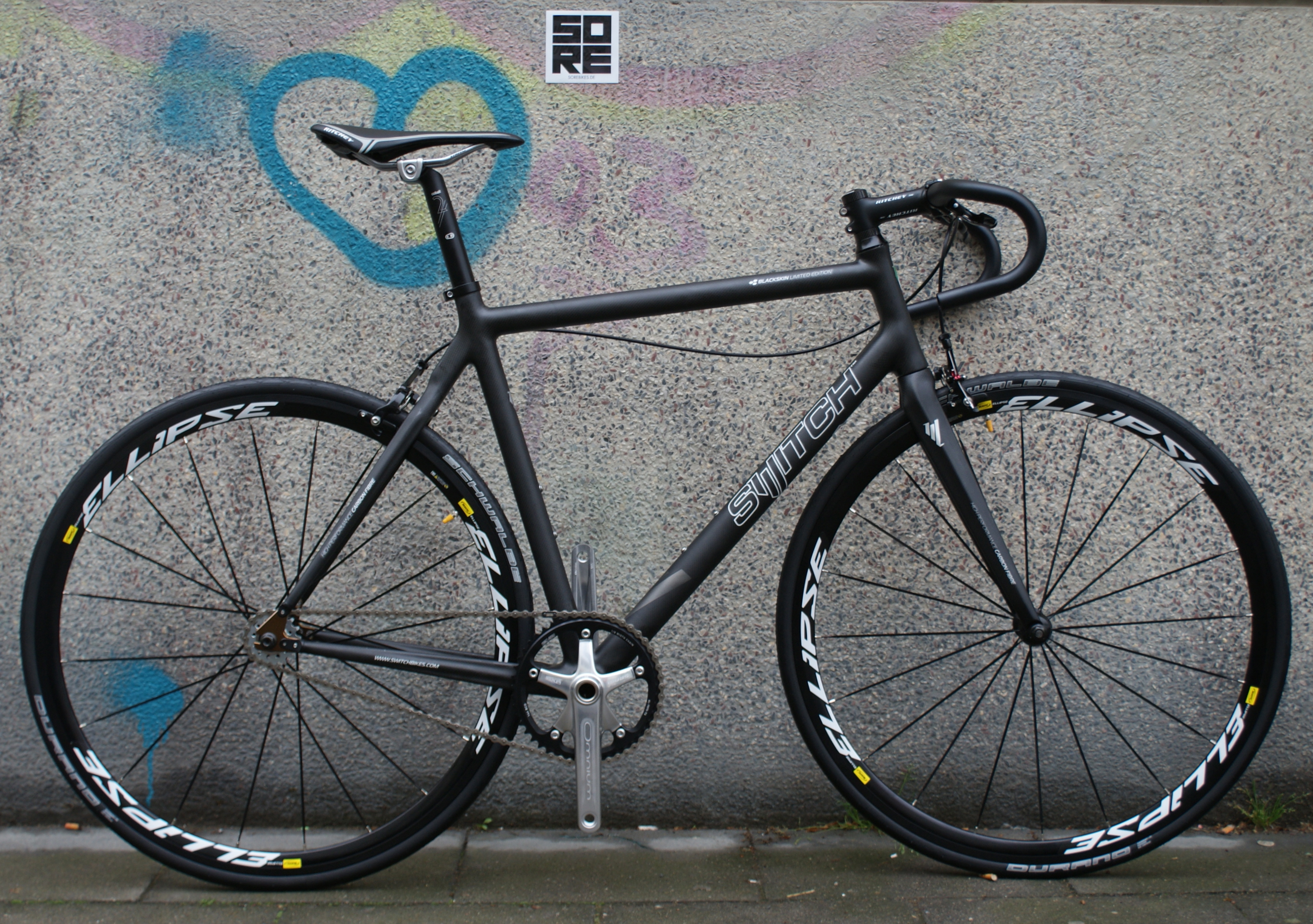 I like to ride single speed bikes, totally by accident after I had to quickly get another bike after my Claude Butler road bike was stolen in 2011….a knackered old singlespeed Peugeot Premier was going in the newspaper for 110 quid. I started on it, got used to it and now wouldnt go back to gears.
I initially tried it with a fixed rear gear, but after about 1 hour – and almost killing myself, decided very quickly that a freewheel is for me.
I like the simplicity of just getting on, and knowing that all I have to do is turn the pedals. In reality, unless there are really steep hills – or you
think you are in the kind of level of winning stages of Le Tour, I dont think there is actually very much speed difference overall between gears and singlespeed – after all
until 1937 everyone did the whole Tour De France with only one gear ! (in flip-flop mode, one high – and one low gear. They had to stop and flip the wheel over themselves).
Its definitely not for everyone, and if you live in the Alps – probably almost totally impractical…but if you get sick of upgrading your groupset every year, you might
want to give it a shot at least once.