Students at Oxford Brookes University decided to design and build their own complete engine and transmission for their Formula Student Car.
I was lucky enough to be able to be project manager for this idea for 3 years, by the end of the 3rd of those years we had 3 complete engines cast and the gearbox cases were going into 5 Axis mills at SECO TOOLS in the UK.The transmission project was managed by a fellow Formula Student devotee and -CNC operator- Ben Norton, who is now a gearbox design engineer at Lotus F1 team.
SECO TOOLS were a source of huge sponsorship for us, they were very enthusiastic to discover that students at Oxford Brookes were doing their own CNC machining (CAD design, CADCAM programming, jig design, toolsetup, datum setup & the CNC machining). So they agreed to sponsor us with free carbide tooling (thanks SECO !!!).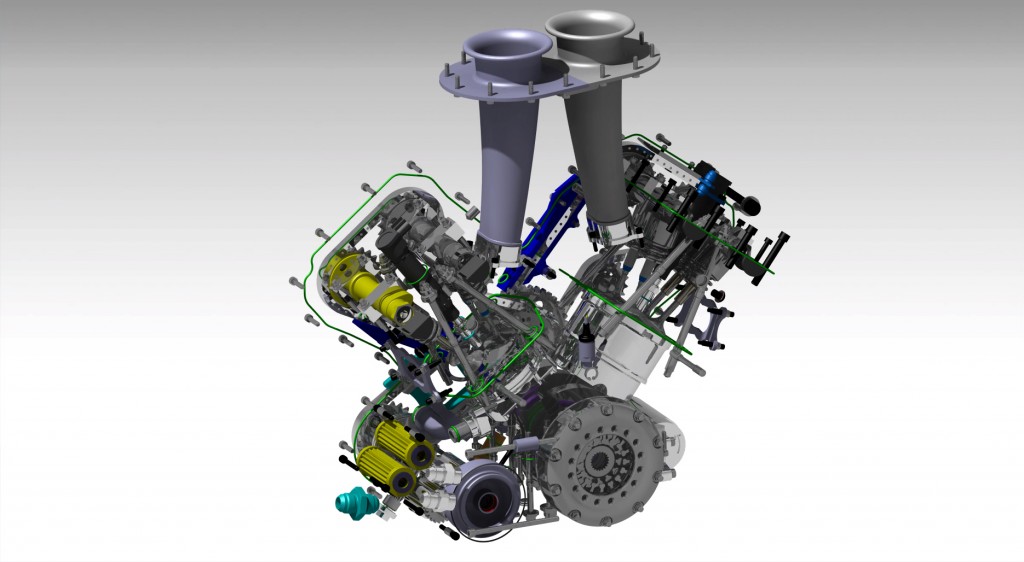 As students we machined alot of our own engine parts, including dry sump pump housings for the gearbox, and the engine frontcover and camcovers.
Below I include some of the powerpoint slides I presented at:
Professional Motorsport World Expo 2012
September 14th, Cologne, Germany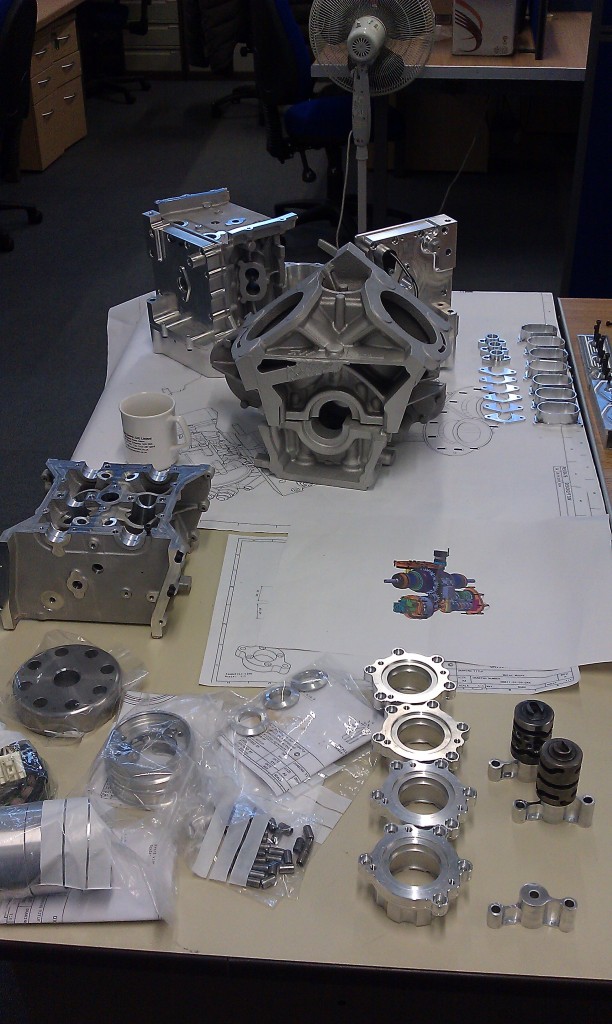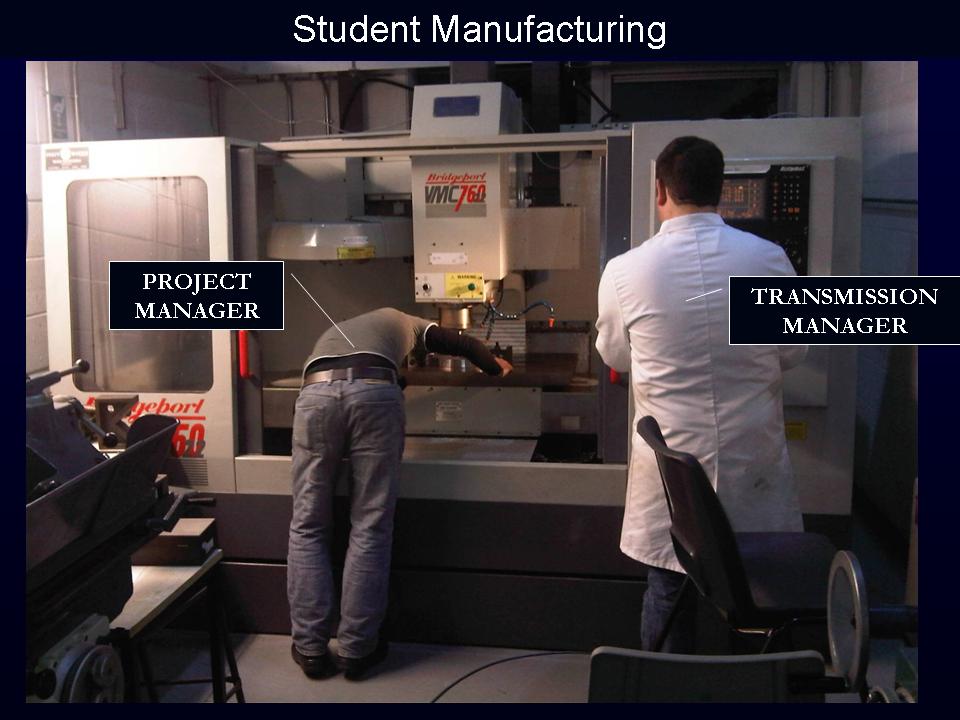 Ben Norton and I on the CNC mill (as usual)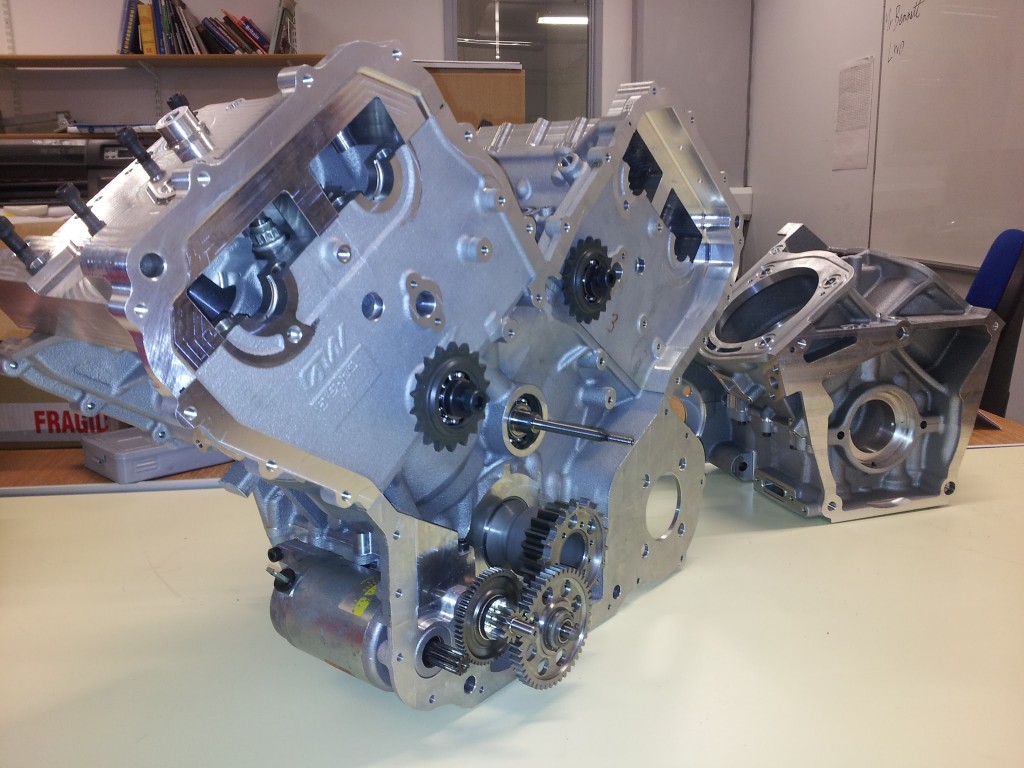 The first engine build beginning,  Jan 2013. By Fredrik Larsson and Ben Norton.
Now the project is being seen through the final stages of manufacturing by a new student Fredrik Larsson at Oxford Brookes. We are all hoping to see it on the dyno soon.